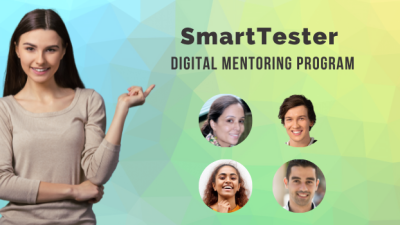 Become a full stack smart tester.

A very different program this is focussed on build skills, not just knowledge, where the focus is on doing, so that you are confident, well rounded, be ready to validate modern applications.

Be strong in test engineering, comfortable with tech and skilled in tooling.
Objective
Takeaways
Audience
Objective
The program's objective is to groom a participant into a SmartTester via mentoring, not just teaching. By making the participant do tasks, he/she will become confident in test engineering, tech aspects and be skilled in test tools.
Takeaways
Audience