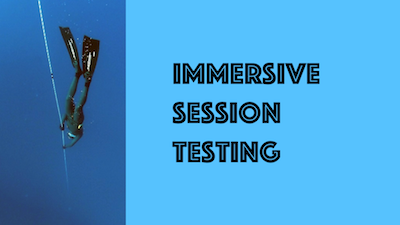 Immerse. Be in a flow. Test mindfully, rapidly.

Do reconnaissance rapidly, dive deep to understand quickly, spot interesting observations, see anomalies/ issues and come up with questions, analyse, design and validate smartly.
Objective
Takeaways
Audience
Objective
In today's fast paced development, it is expected that testing will be done rapidly. To accomplish this the extreme focus is on test automation. Well this certainly helps in doing the typical standard 'checks' that are repetitive, but great testing demands human intellect. How can we speed up this?
This course provides a refreshing look at testing in sessions, to immerse and harness the power of creative right with logical left. "See expansively, explore rapidly and engage deeply"  to test mindfully, rapidly.
Takeaways
Audience